If the Movie/Episode does not load, please try Refresh few times. If it still get error please try our Alternative Server by clicking the Three dash button in the right top of Player. Happy watching!
There is only CAM version for this movie right now. We would update the better one real soon!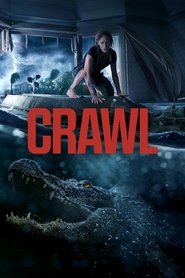 Crawl
While struggling to save her father during a Category 5 hurricane, a young woman finds herself trapped inside a flooding house and fighting for her life against Florida's most savage and feared predators.
Duration: 87 min
Quality: Cam
Release: 2019