If the Movie/Episode does not load, please try Refresh few times. If it still get error please try our Alternative Server by clicking the Three dash button in the right top of Player. Happy watching!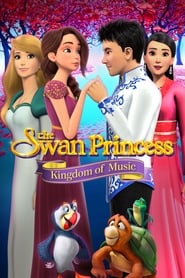 The Swan Princess: Kingdom of Music
Princess Odette is hosting a music competition to celebrate Princess Alise's birthday. Prince Li of Cathay has entered, but his sister Princess Mei Li has stowed away on his ship to seek help from Odette and Derek for Chen, who has been cursed to live as a dragon. Who will win the music festival and will Chen ever be free from his curse?
Duration: 82 min
Release: 2019